Churma is a rajasthani traditional food which is combined with urad channa dal generally. This is a very rich food and can be preserved for 10 to 15 days in normal conditions. This food is a complete meal itself and a filling diet too. Making this dish is very easy let's have a look:
Ingredients:
Wheat flour: 2 cups
Coarse sugar powder: 1.5 cup
Cardamom powder : 1 tbsp
Chopped dry fruits: ½ cup
Sugar candy : 1 tbsp
Milk : 1.5 cup or as much required to knead the dough
Ghee for moyan : 2 tbsp
Ghee for churma : 1 cup approx..
Method:
Add moyan and milk in wheat flour and knead the dough. Divide the dough into equal balls and roll them on rolling board.
Make paranthas by applying ghee on both sides of it on tawa.
After making all the paranthas, cut them into pieces and churn in mixer once they are cooled down. Add ghee to it until gets binding consistency. Now add sugar, cardamom powder, sugar candy and dry fruits. Make the ladoos of this mixture or keep it as well.
This is the one of the methods to make churma. I am sharing here one more process here let's see how:
Same ingredients will be required for this method also.
Take equal size balls from dough, press them in your fist and deep fry them in ghee. Let them cool down and grind in mixture. Follow the same process as above. Well these are the two ways of making churma. Both process gives the different taste, an texture. So, do try this churma recipe and relish the dish.
I made this with freshly ground multigrain flour immediately with my Greenfuture domestic flour mill. This mill is so compact to place beside any other gadget on your kitchen slab. Grind grains/spices/pulses of your choice according to your required quantity. The aroma, taste and nutritional value of freshly ground ingredient is much higher than the stored one.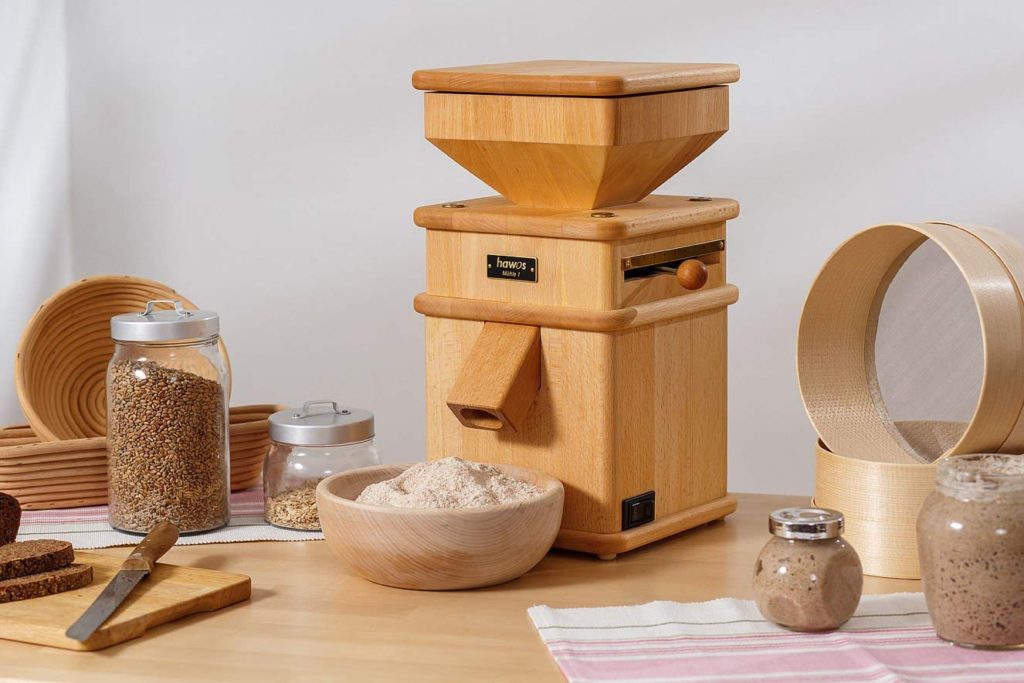 So get the most out of your milled materials!!!!!