As winter is around the corner with festivities near, this is the time when we celebrate our food. Sunny days with cold nights, heavy clothes, warm beverages, good food and comfort, there is a lot to enjoy in winters. But during winters our body requires some extra care because as the temperature goes down so does our energy level. But there are some certain foods which keep us healthy and energetic in these cold days such as:
Dry fruits: continuous exposure to chilling temperature slows down our metabolism. Enriched food during winters may take a toll on your weight. Having dry fruits and nuts with warm milk in your breakfast can help you to avoid over-eating and energize you for rest of the day. You can consume them directly or for a change can add them to porridge, custard, pudding etc. Dry fruits are rich sources of proteins, minerals and dietary fiber.
Millets and grains: Our country has a variety of grains and millets in different seasons which can be used to make numerous delicacies. We should choose them wisely according to the change in seasons. Regional and seasonal foods are the best to consume in both aspects – quality and nutritional value. Seasonal food items have the best properties to withstand the adverse effect of the weather.
Let's have a look which grains are advisable in winter season:
Bajra or pearl millet: it is a perfect winter grain to supply magnesium, potassium, fiber, proteins and multi essential minerals. Consuming pearl millet helps to reduce blood pressure, LDL and keeps the heart healthy. It is a healthier substitute for gluten free grains. Presence of high fibers in Bajra helps in weight loss. It can be consumed as porridge and flour etc. Bajre ki roti with generous amount of ghee combined with urad dal or any traditional curry, with a piece of jaggery in plate is a complete food in winters. You can relish bajre ki khichdi as well.
Corn or Makka: corn also serves as a healthy substitute for wheat for gluten intolerance. This is a great source of anti-oxidant and carotenoids which may improve eye health. It can be consumed as roti, paratha corn porridge, sweet corn, popcorns and many other dishes. Amongst them makki ki roti with Sarson ka saag is a superhit combination in winters. Moreover, popcorn is a light, healthy, whole grain snack helpful in weight loss.
Jowar or sorghum: Jowar is also considered a great grain during winters. It is loaded with calcium and other nutrients. You can enjoy delicious Bhakris with Jowar flour.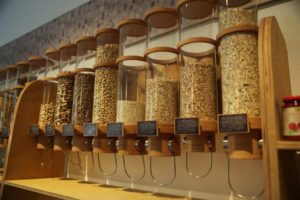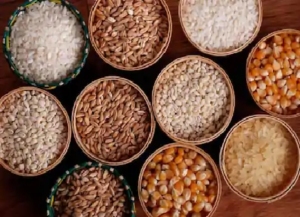 As all of these grain flours have short shelf life, it is advisable to consume them fresh to take the best out of them. So include these millets in your routine diet during winters.To reap maximum benefits of them fresh milling is incomparable.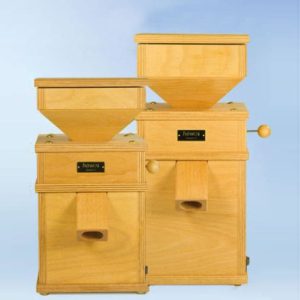 Green Future Private Limited provides this opportunity in most convenient way through its domestic flour Mills. Please domestic Atta chakki is an absolute bliss for your kitchen to make your Milling easier and your culinary preparation tastier and healthier with the unique feature of grinding as less as 50 grams in fraction of seconds. Specially designed stone grinding method in these grains/spices and pulses grinders helps to maintain the nutrition value at its highest. So make this gorgeously designed compact Atta chakki your companion in your kitchen to create culinary wonders.
Sweet potatoes: This root vegetable is an unbeatable source of energy, warmth, vitamin A & C and numerous minerals. Enjoy them in different ways either baked or boiled.
Leafy vegetables: winter season is full of green leafy vegetables and these greens are full of numerous vitamins, iron, calcium, fiber and anti-oxidants etc. Try to have most of your green vegetables during winters.
Peanuts and sesame seeds: gur til and peanut Chikki is the best dessert during winters as they supply iron, magnesium, protein, copper, vitamin E and b3 to our body.
In a nutshell, there are many food items in store for winters to keep you healthy, warm and happy too. Have plenty of fluids in order to keep yourself hydrated.
Winter is a season to celebrate our food, enjoy the season!!!!