Angel Juicer is based entirely on the twin gear juicer principle and produces the juicer from ingredients that are only ever in contact with high grade stainless steel instead of plastic as it is common with all other juicers on the market – a real Rolls Royce among the juicers! Even hard to press foods such as carrots or beetroot, as well as chlorophyll- containing foods such as wheat grass, herbs, salads, spinach and sprouts can easily be juiced. The entire juicing attachment consists of only 4 parts.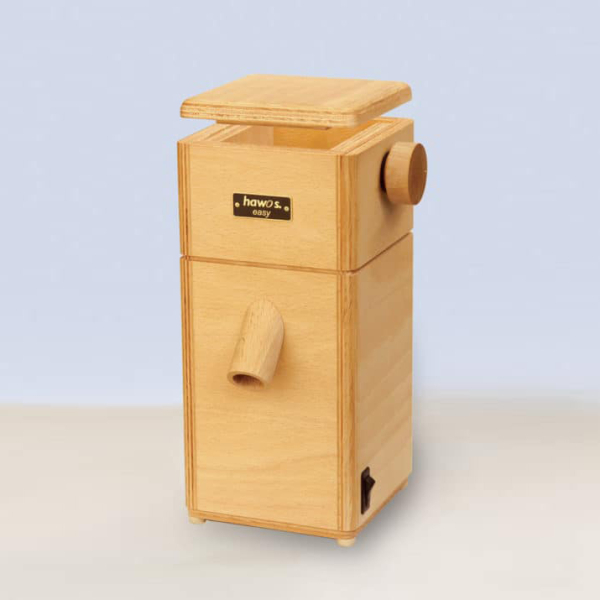 The little guy has a footprint of a mere 15 x 15 cm while delivering high performance. Its single-handed operation makes having everything under control a cinch. Turn on the mill and set the grinding fineness – steplessly from the finest flour to coarse groats by simply turning the adjustment wheel.
PREMIUM AUDIO QUALITY HEADPHONES
SING UP TO OUR NEWSLETTER
It is a long established fact that a reader will be distracted by the readable.