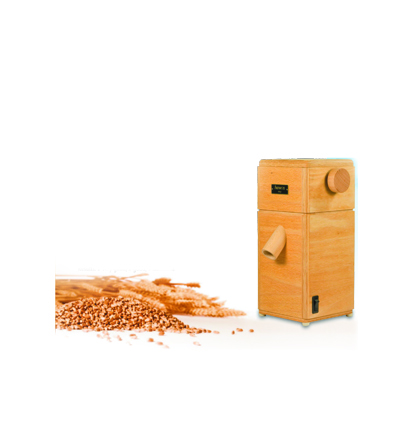 The little guy has a footprint of a mere 15 x 15 cm while delivering high performance. Its single-handed operation makes precision a cinch. Turn on the mill and set the grinding fineness – steplessly from the finest flour to coarse groats.
The high-performance industrial motor transfers 360 watts of power to the grinding stones which are made of highly robust corundum-ceramic. More than enough – even when grinding corn.
The straight-forward, shapely housing made of high-grade plywood is manufactured with care. For your hawos Easy this means: a long life-cycle and excellent stability with all the benefits of a beautiful exposed, natural and oiled wooden surface.
Exceptional packaging for exceptional engineering!