Friends, we have often heard the proverb since our childhood, "Health is wealth". This simple line signifies the importance of good health in one's life. If we are healthy, physically and mentally we can perform better in all areas of our life. Money is only one of the sources to gain peace, success, health and ultimately happiness of course. But money cannot buy any of these if we are suffering from any incurable diseases. The most commonly discussed aspects of health are physical and mental health. If we are sound in both ways, our energy chakras synchronize better which enhances our performance. Having good physical health means our body is in good state and is working pretty well. We should maintain a fit body structure. In my Idea, we should follow the below given tips to acquire a good physical health:
Switch to healthy diet: This one sentence includes many meanings like, include healthy ingredients in your diet, try to be punctual with your meals, have right food combinations etc.
Exercise daily: To be physically fit, one should workout daily, indoors or outdoors. A simple walk of 45 minutes can also be fruitful. Using stairs rather than elevators is also very helpful.
Take adequate and sound sleep: To energize your body and make it work properly, sound sleep plays a vital role. Ideally 7 to 9 hours of sleep is advisable for adults.
Balanced diet: A diet which includes all the nutrients, fibers and fluids in appropriate amount is called balanced diet. Try to include all kinds of nutrients, vitamins and minerals in your routine diet.
Try to avoid the consumption of white poisons in your kitchen which are salt and sugar as much as you can.
It is all we have discussed about physical health, now it seems bit harder to define mental health though. Mental health involves a person's social, emotional and psychological well-being. Then, what should we do for the betterment of mental state? According to experts, following are the points that should be considered to take care of your mental health:
What you eat: Yes, food is not only meant to nourish your body but your mind too. Food has a great impact on our mental development and thought process. To get the detailed information on this you can find out my other blog, "You are, what you eat".
Your attitude towards life: you get only one life so enjoy it to the fullest. Adopt a positive attitude towards life, things will definitely turn positive later or sooner.
How soon will you bounce back from hard times: Ups and downs are an inevitable part of our life. Everybody has to face them at least once in life, whether, it is personal or professional. Only way to deal with this is to be patient and recollect your senses and energy to combat the situation.
On a whole, it does not matter how we differentiate the both, the important fact is to approach our complete well-being that should be nourished by adopting right lifestyle and habits. As we see, amongst all the factors food plays the most important role to attain physical and mental health.
Green Future private limited has come forward helping you to be sure about good food. Green Future has brought best kitchen gadgets around the world at one platform to simplify our kitchen chores sand maintain hygiene and nutrition value. For more details about the gadgets you can visit www.greenfuturemill.com, under the category "shop".
I am sharing the information about one of the revolutionary products, that is Green Future domestic flour Mills. These atta chakkies come in different models depending on outer body covers and delivery capacity. However, all of these flour mills work on same six Sigma technology. The unique compact size absolutely contrasts its performance. These grain grinders deliver better performance in least time with minimal process loss. The specifically designed grinding tool which is ceramic corundum, maintains the nutritional value of branding ingredient through cool grinding process.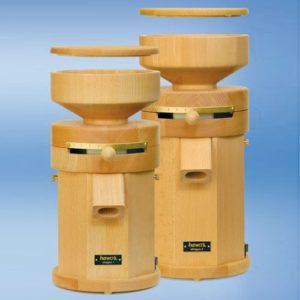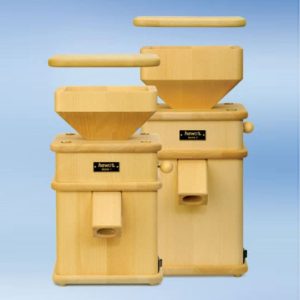 So, these are the reasons to convince you to add this amazing, helpful, easy to operate and hassle free ultra-modern machine in your kitchen and serve health to your family.
It's time to make a switch!!