The centuries-old tradition of using an attachakki or household flour mill for flour has lost its value and amidst the fast-growing refined flour made readily available. The traditional method used for flour dates back to the Egyptian era, where two round stones were placed on top of each other, with a handle being used for grinding flour on the top of it. The flour milled with manual attachakki maximum nutritional value, as the bran, germ, and endosperm of a whole-grain are not damaged due to the process.
However, with changing times and technology, rolled milled flour or commercial atta chakki machine in delhi units have taken over the business of refined flour using high-speed rollers that heat the whole-grains and endosperm is processed into a smooth, silky texture making the dough, soft and fluffy. In contrast, the bran and germ components are shredded and away in the process of refining flour, which contains fiber, proteins, vitamins, and fatty acids that are vital for brain development.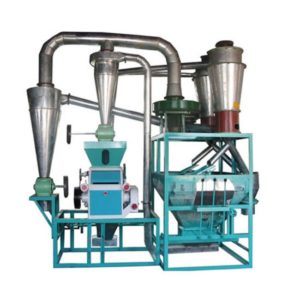 Amidst the two, Dadi-ke-nushke is back in vogue with a modern touch. Electric household atta chakki /domestic attachakki is a perfect blend of beauty with brains. Sleek, compact and user-friendly attachakki is an appliance worth investing in as it any whole grain into flour within no time and encompasses all nutritional benefits as compared to refined flour.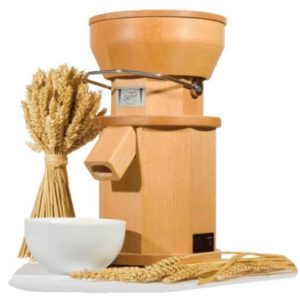 A progressive shift towards domestic attachakki:
With climate change conditions and global population been discussed in regularity, the production time of wholegrain and cost to harvest being minimal, that was forgotten over time, is back in fashion. Wholegrain is a powerhouse of nutrients from our traditional sustenance to take care of our daily protein and vitamin requirement along with fruits and vegetables for a healthy life. also resilient to weather conditions and can be stored for longer duration's and are energy-dense.
The attachakki concept and making flatbreads (Roti's) using household flourmills in India has been from our dadi's-dadi time and much before. They have vouched for healthy dietary components with the inclusion of whole grain products and whole-wheat flour made at home with attachakki. With numerous health benefits and a huge diversity of flavors, eating wholegrain lowers your risk of chronic disease, diabetes, and obesity and help support digestion.
In an era where social media and its platform drives most of your lifestyle choices, be rooted in your tradition. Dadi-ke-nushke has its relevance even in modern times, where your food choices should be more specific to agricultural products of your country vs. cold storage. Freshly made delights of attachakki at home vs. refined flour can be beneficial to the whole family and kids specifically, will be inclined towards better food-choices in their adult-hood. Why not start them on the right foot?
Attachakki or household flourmill being the most common appliance in the past had our ancestors live longer, healthier, and free of ill health due to the dietary choices they have made. Furthermore, from an environmental point of view, whole grain that has been a traditional diet across the globe for millennia, comparatively require very less water as against any other food we consume.
Choose them for their superior taste, for your well being, or environmental purposes, but be sure to add them to your next plate.